===>More than 1.2 million Chinese tourists visited Philippines in 2018[field]===>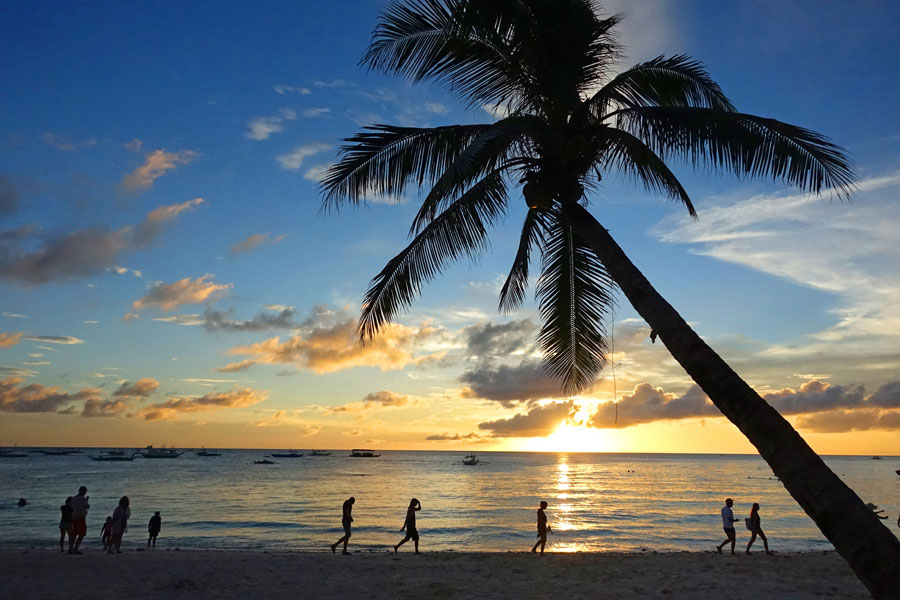 People walk on the beach on Boracay Island in the Philippines, Nov 9, 2015. [Photo/VCG]
MANILA - More than 1.2 million Chinese tourists visited the Philippines in 2018, making China the country's the second largest source of international tourists, the data released Thursday by the Department of Tourism (DOT) of the Philippines showed.
"China recorded 1,255,258 arrivals, the most improved market at an impressive 29.62 percent growth rate," the DOT said in a statement.
The DOT said a total of 7.1 million foreign tourists visited the Philippines in 2018, tallying the highest number in the country's tourism industry. The improvement came at a 7.6 percent growth rate compared to the 6.6 million recorded in 2017, the DOT added.
The DOT said South Korea was the Philippines' top source market in 2018 with 1,587,959 and the United States remained at third with 1,034,396 arrivals.
Tourism has become one of the most critical pillar industries in the Philippines, and it is one of the sectors that has benefited from the Philippines' renewed relationship with China.
More direct air routes to the Philippines have been launched, bring a great increase in Chinese tourists over the past years.
From 490,000 in 2015 and 675,000 Chinese tourists in 2016, the number posted a significant increase in 2017 with 968,000 tourist arrivals.